When it comes to packing waste, we normally think about things like bubble wrap and Styrofoam; these types of packing materials envelope goods to help prevent handling damage. While recycling these "packers" is possible, it is usually difficult to find a recycling center that accepts them so most of these fillers go to landfill.
Technically speaking, bubble wrap should be made from #4 low-density polyethylene; however, it is not always the case and can even be made using a mix of plastics. Because low density polyethylene is a used in disposable, plastic shopping bags, it is often conveniently recycled at retail grocers and pharmacies in their Plastic Bag Recycling Bins.

Unfortunately, because bubble wrap is not always #4 plastic it cannot be recycled this way. And, acccording to Recycle Bank like all plastic films, bubble wrap "can tangle with other recyclables and with the machinery at the MRF to cause jams and damaged equipment". It is simply not wanted in the "Recycle World".
Styrofoam or polystyrene #6 is used for disposable cutlery, food containers, and cups. While most cities offer #6 plastic recycling, Styrofoam "peanuts" and formed packing materials usually are not accepted. One passionate company is making polystyrene (Styrofoam) recycling a reality. Located in Sussex County, NJ, Foam Cycle is fast becoming the industry role model for polystyrene recycling. Using dedicated collection bins,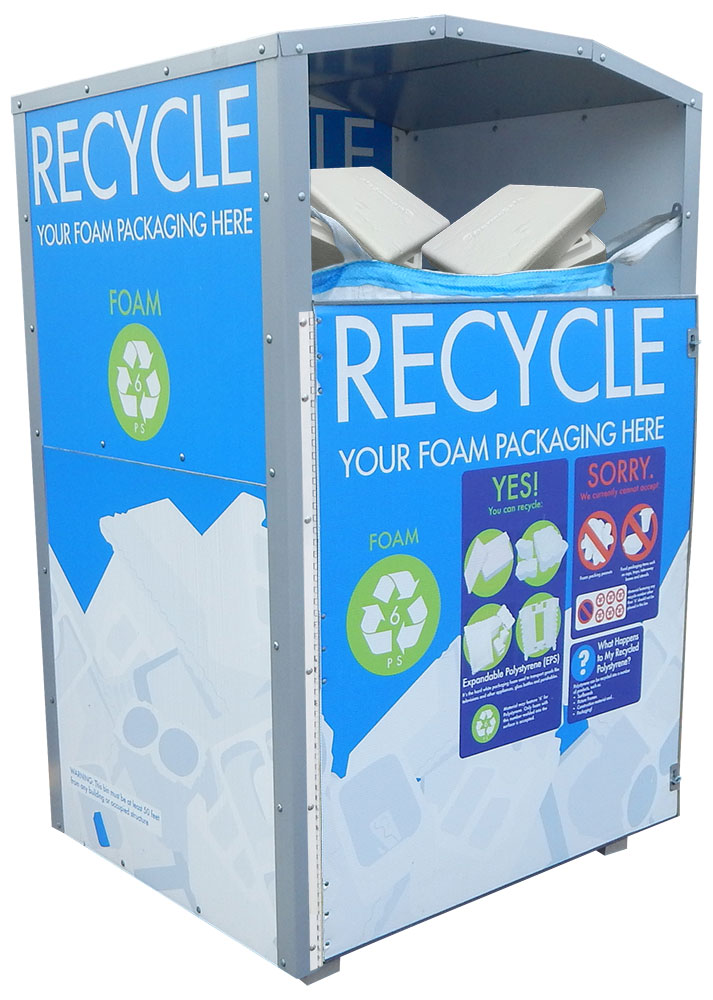 Foam Cycle makes recycling this "packer" easy for the county. Visit the Foam Cycle, website for further information and inspiration.
For us that don't have a Foam Cycle in our county, there may be a convenient, "reuser" for polystyrene. Many UPS stores "accept clean, foam packing peanuts and bubble cushioning for reuse". This is truly a great, green initiative by UPS and one that warrants our support of this project and their business. Find You're Nearest UPS Store call the shop and ask if they do accept these materials for reuse. If yes, start recycling!
While bubble wrap and Styrofoam are large, "in your face" packing materials, the shipping of higher end, smaller goods have created the need for small, microplastic "packers". Recently, my husband ordered a watch online. To protect the crown (the small knob at the side of the watch that allows you to change the time), a very small piece of manufactured plastic was inserted between the watch dial and the bottom side of the crown. Thinking about the proliferation of this small micro-polluter, I want to illustrate just how big a problem it can really be. This microplastic is approximately both a ¼ of an inch long and wide (across the widest part.). For calculation purposes, I am going to say the piece is a 0.06 inch square.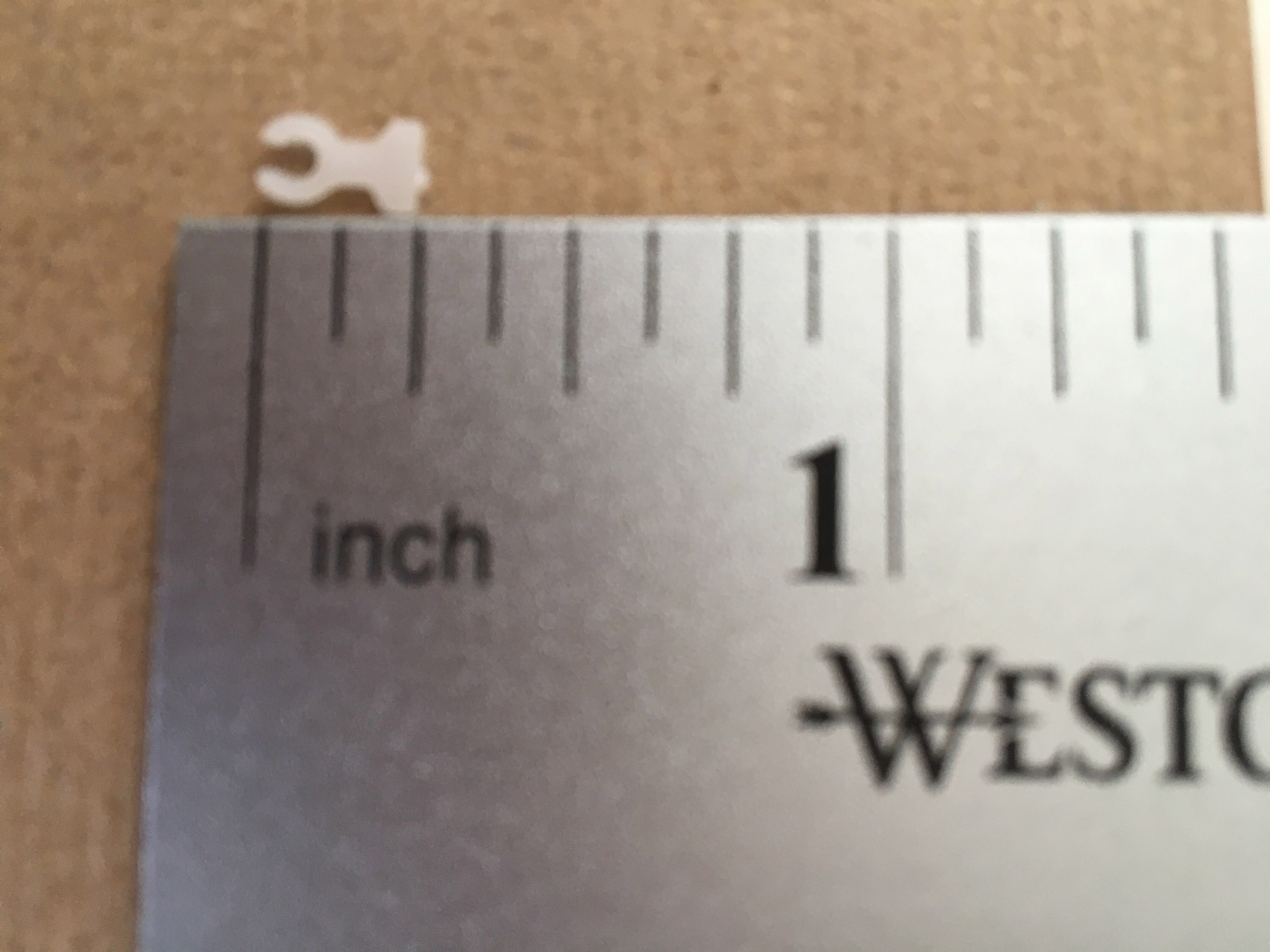 . According to statisticbrain.com , "1.2 billion watches are sold each year". If only half the number of these watches or 600 million had 1 of these small pieces of plastic, that would be about 260,000 SQ FT of plastic that would be discarded somewhere annually. Just imagine how many billions of similar, small plastic pieces are being manufactured and used around the world to pack various goods. It is mind boggling!
As smaller and smaller manufactured pieces of plastic are being used for shipping goods, the ability to recycle them becomes pretty much impossible. It's just another environmental challenge for us eco-conscious recyclers. Given that most of our goods are now manufactured in Asia, the ability for us to try and change this practice rests upon the US companies who purchase these items for resale. To try and make a difference is not an easy task. If you come across such micro-polluters in your packed goods, I urge you to write the company that makes the product.
Happy Trying to do your Best to Reduce Micropollutants and Landfill!
(Unguarded) crown on an F.P.Journe Chronomètre Bleu
https://www.ups.com/us/en/help-center/sri/eco-responsible-upsstore-loc.page
https://livegreen.recyclebank.com/column/because-you-asked/is-bubble-wrap-recyclable

© 2020 Recyclingbin.com. RecyGal® logo and the RecyGal® character are trademarks and registered copyrights of Recyclingbin.com. All Rights Reserved.