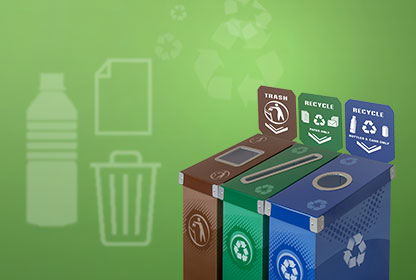 Multi-Sort Recycling Centers, Single Stream and Waste Stations
Here you will find our award winning multi-sort stations in many sizes ! A variety of options make it convenient to separate your recyclables'. These bins in their sturdy bases stay organized and are easy to maintain.
Don't see the station setup of your choice? Please feel free to select your own recycling and trash bins and add the corresponding place keeper from our accessories section, or give us a call at 1-800-910-4757.