Best Selling Recycling Bins & Trash Cans
About Our Recycling Bins
Recyclingbin.com is committed to providing the best designs, graphics and materials in order to save your company or facility money and efficiently recycle and sort waste. Our commercial recycling bins, trash containers and donation bins are all created to make life easier for everyone involved in the collection process. Our lightweight units are easy to handle, pack flat and ship inexpensively directly to your facility. Our high end containers ship assembled and are all created to be used as standalone bins or in sets as multi-sort collectors. All of our recycling and trash bins are recyclable and can be custom printed with your messaging and/or logo.
A vast variety of lid openings and identifiers enable your recycling efforts and trash separation in commercial areas to be clearly understood, hence limiting contamination and reducing landfill. Whether you are collecting clothing, or recycling e- waste, cans, bottles, paper, plastic bags, or compost we have the solution. Here you will find temporary/event recycling containers, permanent high end recycling solutions, and Hybrid recycling and trash systems that will answer all of your multi-sort collection requirements. We look forward to providing you with the proper bins for your requirements and appreciate you visiting our site.
The Benefits of Our Recycling Bins

Recycled - All our bins are made with recycled content.

Recyclable- All of our products are 100% recyclable.

Eco-Friendly - Packaging is produced from 100% recycled content.

Fuel Saver™ - We engineer our products to ship flat to minimize environmental impact.

Made in the USA - Designed, engineered and manufactured in the USA.

Manufactured and shipped directly from our facilities saving you money and the environment from the added pollution.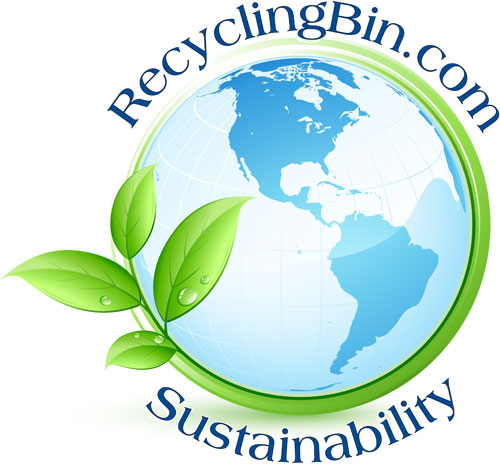 Sustainability at Recyclingbin.com
See why our products are a better choice for your organizations green initiatives.

Customer Product Reviews