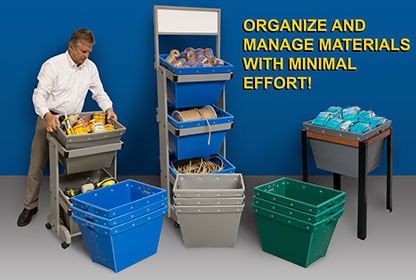 Material Handling Bins and Totes
These plastic stackable bins, and mobile tote racks for storage
bins are all ergonomically designed to maximize your operating efficiency.
Our lightweight Ergobins
™
will help you sort, organize and manage inventory with minimal effort.
Practically indestructible these "Made in America" storage bins and tote racks are engineered for industrial, institutional, commercial and retail environments.
Please contact us if you have any questions or would like to discuss a custom application.
[email protected]
or call 800-910-4757