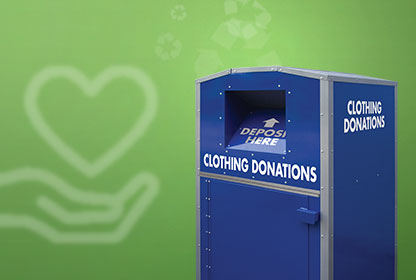 Donation Bins

Donation Bins
Collection bins designed for clothing, ballots, sports equipment, books, toys, e-waste and other collectibles. Use our stock signage or customize these bins with your own graphics.
These durable collection bins for public locations are designed for long lasting performance year round indoors or outside in any climate.
There are many opportunities to redistribute donations that can not only raise money for charitable organizations but also give products a new life while reducing landfill.