The next time you clean out your closets make sure all no longer wanted clothes and household textiles get donated, gifted, or recycled.
Despite all of our garage sales, accessible donation drop boxes, and charity outlets such as Goodwill and Salvation Army, Americans still send 21 billion pounds of textiles to landfills and incinerators each year. ThatÕs 70 pounds for every person!
With the worldwide demand for textiles at 120 billion pounds annually, the textile industry adds tremendous environmental stress to our planet. By recycling our clothes we can reduce the demand for new items and conserve the energy that went into making fibers used to make fabrics used to make garments. Now thatÕs triple sustainability!
Broadly speaking, fabrics can be made from three types of fibers or any combination thereof: natural, man-made, and synthetic.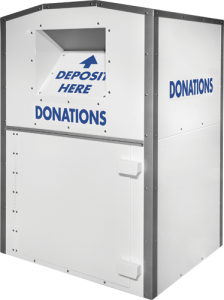 Natural fibers represent about 35-40% of the worldwide fiber market and can be sourced from plants (cotton), animals (wool), and insects (silk). To understand why it is important to conserve natural fibers, letÕs take a look at cotton.
Cotton is one of the most cultivated crops in the world and uses about 2.5% of all arable land. China, the leading producer of the fiber, represents about 27% of the worldÕs annual production; the USA comes in third at 15.7 MM bales annually. Although cotton is a natural fabric, 98.9% of cotton is grown with conventional farming techniques using large amounts of water and harmful pesticides. In the USA alone, $2 billion dollars in chemical pesticides find their way into our environment from cotton farming and that doesn't even include the chemicals found in fertilizers. With China, India, and Pakistan the other top cotton producers, can you imagine the quantity and types of chemicals that are being used? The chemical burden from farming on the environment is immense, but so are the downstream stresses of fiber conversion into yarns, fabrics, and garments. Today, most textiles are produced in developing countries like China where manufacturing has little if no environmental regulation and factories are powered by polluting, dirty coal. Despite these factors, there is some good news for cotton. Better soil development and organic farming methods are reducing the demand for water, fertilizers, and pesticides. However, with less than 2% of cotton farming using these techniques there is a long way to go before cotton is truly environmentally friendly.
When it comes to statistics, man-made and synthetic fibers are often bundled together and represent 60-65% of the world textile market. The bulk of these fibers are produced in China and South East Asia.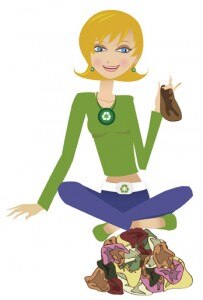 Man-made fibers are chemically derived from natural polymers. Man-made fibers such as rayon begin with the raw material wood pulp (a good source of the natural polymer cellulose). Ninety percent of cellulose derived fibers begin as trees! With high quality wood pulp originating in countries like Canada, the raw material required to make good quality rayon has a long way to travel before it reaches China for conversion into fiber. Downstream processing of the fiber into fabrics and finished garments adds further chemical stresses and energy consumption. What once was a tree is now garments that can be shipped back to North America or off to Europe for retailing! Talk about a carbon footprint!
Synthetic fibers have a similar trail. The synthetic fiber, polyester represents about 42% of all textile fiber production. Polyester begins with ethylene a chemical derived from petroleum. Again, China which produces 62% of all polyester must import most of its ethylene requirements. When we recycle polyester fabrics, garments, and linens we are reducing the demand for petroleum and conserving the polyester molecule. Yes, energy was used to create the polyester molecule, why should we bury it in a landfill?
Lowering the demand for new textiles lessens the environmental pressures that farming, petroleum refining, and manufacturing put on our planet. Make sure you do your share to reduce the 70 pounds per capita of textiles we landfill or incinerate. Purchase products made from recycled textiles and you will be supporting an important emerging, green market.
To see how the textiles you drop into your local donation bin are being recycled, please watch this video by SMART Secondary Materials and Recycled Textiles Association:
Happy Textile Recycling!
References:
The National Cotton Council (USA), May 2012, www.cotton.org, Frequently Asked Questions, The Cotton Foundation, May 2012, www.cotton.org, Natural Fibers, Cotton, www.naturalfibres2009.org, Textile Exchange, 2010 Farm and Fiber Report, Executive Summary, L.Truscott et. al., The World and United States Cotton Outlook, U.S. Dept. of Agriculture, J. Johnson et.al., Agricultural Outlook Forum, February 2012, ÒGlobal Textile Fibers Market to Reach 93 Million Tons and Spun Yarn Market to Reach 47.3 MM Tons by 2015, According to New Report by Global Industry Analysts, Inc., PRWeb, www.prweb.com, Ministry of Textiles, Report on Textiles, Government of India , 2007, Textile World, man-Made Fibers: New Attitude, J. Rupp, December 2008, Polyester, How Products Are Made, Vol. 2, www.madehow.com.