Plastics are ubiquitous. Armed with the physical and chemical properties that modern, industrial societies need, plastics are basically taking over our planet.
Since the 1960s, plastics have gradually become the materials of choice for industrial applications that once demanded the use of glass, metal, or wood. Salad dressing bottles, car bumpers, and even toothpicks are now made of plastic. Left to their own demise, these chemically, synthesized materials never totally go away but breakdown into smaller and smaller polluting bits called microplastics. In the USA, plastic bits ranging from 0.1 - 5,000 µm (micrometers) are considered microplastics. To put this in perspective, an unaided human eye can see an object about as small as 100 µm. Microplastics can get so tiny even a plankton can ingest one! Yes, that little creature at the bottom of our food chain eats plastic. According to one scientific study, microplastics affect the function and health of plankton. (M.Cole, 2013). So, what does that mean for us?
Simply stated, if plastic is ingested by plankton, it is ingested by fish, and potentially ingested by us too. While most research shows that microplastics end up in fish guts and most of us do not eat the guts, further investigation is required to determine if plastics end up in the most often eaten parts of fish. With this aside, microplastics do end up in the edible parts of water filtering mollusks like mussels, clams and oysters. Microplastics have even been found in honey. So, what are the sources of these microplastics?
Research has uncovered several potential sources of microplastics in our environment. (Orb Media 2017). Littered plastic items such as plastic shopping bags and soda bottles (polyethylene terephthalate) can enter waterways directly and eventually breakdown from weathering into smaller and smaller bits. Tire dust (styrene butadiene) enters waterways from road run off. It is estimated that there are 0.705 ounces of dust for every 62 miles a car or truck travels. According to the USA Federal Highway Administration, "Drivers in cars, trucks, minivans, and SUVs put on record 3.22 trillion miles on national roads in 2016". This alone potentially added 1. 145 million tons of styrene butadiene to our waterways. Paints are another source of microplastics (house paint, ship paint, and road paint). Eight Trillion plastic microbeads used by the personal care, cosmetic, and OTC pharmaceutical industries in soaps, toothpastes, body washes, and creams are estimated to enter USA waterways daily! (R. Trager, 2016). On December 28, 2015, President Barak Obama signed the "Microbead-Free Waters Act of 2015". Beginning this past July (2017), this act banned the manufacture of personal care and cosmetic items containing plastic microbeads and beginning next July (2018) will also ban the sale of such items. By July 2019, the sale of OTC drugs containing plastic microbeads will be banned as well. While the USA has taken a big step to ban these polluters, what about the rest of the world? Only time will tell. Other big microplastic culprits are shedding, synthetic clothing and carpet fibers. Synthetic fibers (polyester, acrylic, etc.) can escape our washing machines and enter the waterways indirectly via sewage and water treatment facilities where as already small bits they pass through industrial filtering processes. Shedding, synthetic fibers from clothing and carpeting can also become airborne! It is the airborne sources of microplastics that researchers believe contaminate honey. As a sticky substance, honey is a perfect place for a microplastic to land. It seems we live, eat, and breathe microplastics!
But, microplastics do more than just inhabit our world, they can harbor metals and bacteria too. This makes their potential effect on human health even more serious. More research on the effect of microplastics on our health is needed.
A recent study published by Orb Media (2017) states microplastic fibers were found in 94% of 36 samples of drinking water tested in major USA cities during first quarter this year! While microplastics in our drinking water is horrible, review of the test methodology used in this study leaves room for some skepticism. Basically, the fibers identified as plastic were assumed to be plastic if they did not stain red when exposed to an organic stain test (reasonable methodology) and subsequently those fibers that were determined not to be organic in nature, i.e. hair, cotton, wool etc., were then put to a mechanical test (poor methodology). If the fibers did not break apart when agitated with a stainless-steel microspatula, they were assumed to be plastic. There is a lot of room for ambiguity here. Firstly, was every fiber "agitated" in the same manner and with the same amount of force? Secondly, the mechanical agitation did not account for chemical and metal fiber sources, i.e. glass insulation fibers and fine steel wool. These types of fibers could have been determined to be plastic. To take away any ambiguity, the fibers should have been examined by spectroscopic analysis (G. Liebezeit, 2014). In a nutshell, some of the fibers determined to be plastic may have been fibers from other non-organic sources. Additionally, Orb Media Tweeted about testing the tap water in their own office…
"Another nugget. The highest number of fibers recorded in our study was almost too close for comfort: A sample from the kitchen sink at Orb Media, in Washington, DC, revealed 34 microscopic plastic fibers. This result was all the more surprising because Orb's offices are served by a whole-house water filter at the water main, and a reverse-osmosis filter at the tap. This implies that, in the case of this sample, the filters installed at our office may be emitting plastic fibers." (https://orbmedia.org/stories/Invisibles_plastics/data).
Although the study does contain some ambiguities, it also contains some truths. Microplastics are infiltrating our environment. Further research is needed to identify microplastics sources, quantify amounts by type of plastic, and best determine how these small particles and fibers are disrupting our biosphere and affecting our health. And, don't forget that by properly recycling our plastics and clothing we each can help to alleviate the problem.
Happy Recycling!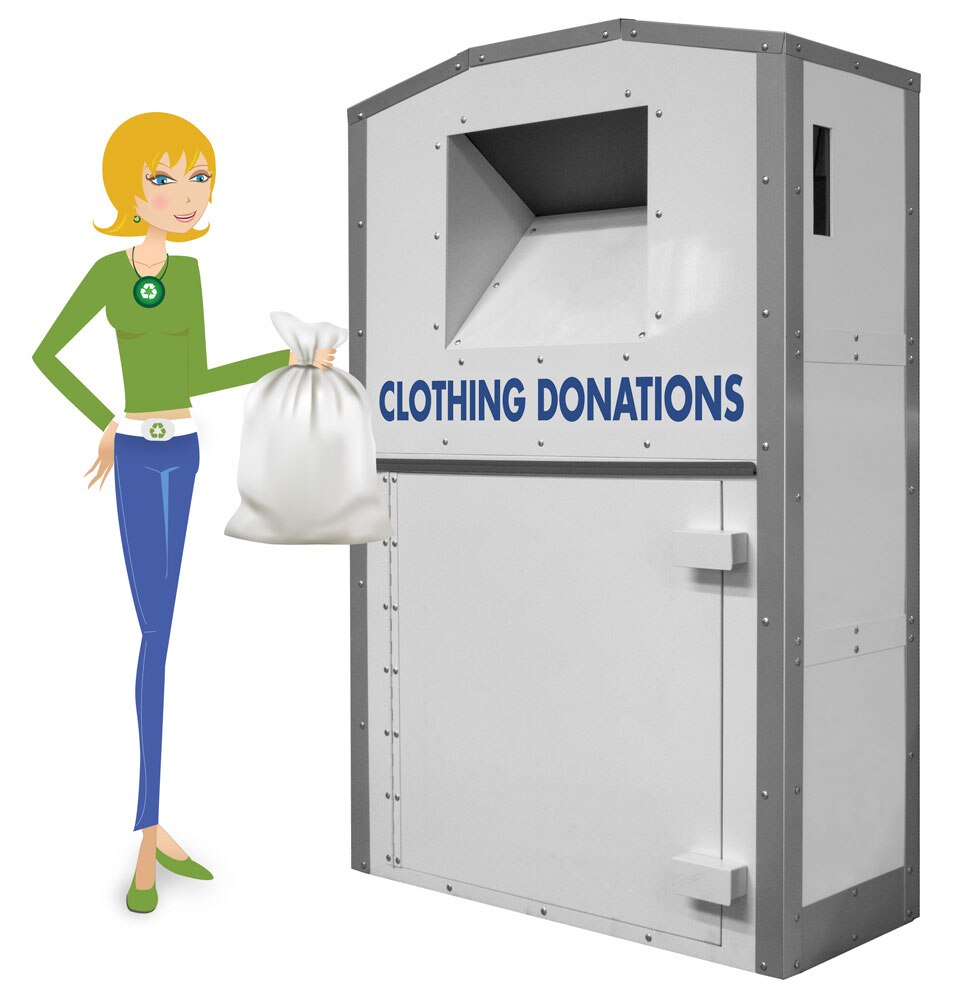 RecyGal® 2017
RecyGal© Blog and RecyGal© character are registered trademarks and registered copyrights of Recyclingbin.com
All rights reserved.
References:
Microplastic Ingestion by Zooplankton, M. Cole, etal., Environmental Science and Technology, 2013, 47 (12) pp. 6646-6655.
Synthetic Polymer Contamination in Global Drinking Water, M.Kosuth, etal., Orb Media, May 16, 2017.
US bans microbeads from personal care products, R. Trager, Chemistry World, Jan 6, 2016.