All around the world, communities are plagued by the contamination of heavy metals. Toxic leftovers from mining, manufacturing and application of metal laden fertilizers and pesticides, these metals do not degrade, but remain intact forever.
Often altered to more toxic forms during industrial processes, heavy metals take to the wind, settle into the soil, and leach into our waterways. Heavy metals can contaminate ecosystems across long distances. Posing the most risk to human health are arsenic, lead, mercury, and cadmium.
While the above mentioned metals may be considered the most toxic, overexposure to any heavy metal is potentially harmful. The cleanup of aluminum, chromium, copper, manganese, molybdenum, nickel, selenium, and zinc are worldwide endeavors too.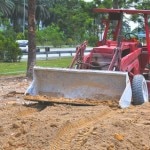 Conventional techniques, like excavation, can be used to rid soils of these contaminates. But what if bringing in the excavation equipment, digging up the earth, hauling the contaminated soil off to a landfill, and replacing the recently excavated soil with good soil is simply too costly? What if the contaminated site is not easily accessible to heavy equipment?
Phytoextraction may be the answer.
Phytoextraction, a type of soil remediation, is the use of plants to remove contaminates from the soil. If the proper plants and harvest techniques are employed, metals can be extracted from the soil and then recycled. Now this is truly green technology.
Since the early 1980Õs scientists around the world have been investigating the best plants and methods for the job. The beauty of this technology is that it is less costly than excavation, often uses indigenous plants, and leaves clean soil behind. Since heavy metal contamination often resides at the top layers of soil, using plants to uptake these metals is a viable recovery option. But, what kinds of plants are suitable for phytoextraction? Plants that naturally thrive in heavily metallic soils are good contenders, but it is not only plants that thrive but ones that uptake higher than normal quantities of metal into their roots and stems that make the grade. These plants are known as ÒhyperaccumulatorsÓ. Most hyperaccumulators are metal specific. Although there are no specific uptake standards required for a plant to be designated as a hyperaccumulator, most researchers look for at least 1% metal uptake to dry plant weight (however, actual percentages can be 15% or higher). In the case of gold (yes, even gold can be harvested) the amount is milligrams per kilogram.
Phytoextraction is a simple process that can produce great results. The metal specific hyperaccumulator is planted on top of the contaminated soil. If foraging by wildlife or livestock is a concern, the remediation area is properly contained. The plant is grown and harvested. The best hyperaccumulators pass metals through their roots systems to be accumulated in their stalks and stems. The metal from these plants can be easily harvested by cutting; the plant remains in the soil to re-grow and continue accumulating. In the case of root accumulators, the entire plant must be harvested and then replanted for future Òmetal cropÓ. As with most agricultural processes, it takes time to create results. Remediating contaminated soil by phytoextraction often involves several crop growing cycles. However, you only have to look at the following plants to see that phytoremediation is a beautiful thing. All photos are public domain stock images. In the case that citation is required for image use, it is listed next to the photo.
Thlaspi caerulescens

Commonly known as Alpine pennycress, Thlaspi caerulescens is a small, perennial plant with tiny white flowers. Found mainly in the western USA and northern Europe, this little plant is best known for its ability to hyperaccumulate cadmium and zinc. It has also been successfully used to remediate iron, copper, and molybdenum contaminated soils. Alpine pennycress is proving to be a mulit-metal hyperaccumulator!
Solanum tuberosum

The ubiquitous Potato or Solanum tuberosum is a herbaceous perennial plant and depending on its variety can have white, pink, blue, or purple flowers. Studies conducted in Europe have determined that the potato plant is a hyperaccumulator of aluminum. Accumulating this heavy metal in the roots, leaves, and tubers, the entire plant should be harvested during phytoextraction.
Ipomoea carnea


The Bush Morning Glory or Ipomoea carnea originated in the tropical Americas and is a shrub that grows 4 to 16 feet tall. The beauty of the its pink flowers make it a choice ornamental plant. Having a strong alkaloid content the Bush Morning Glory is unpalatable to many herbivores and best left to grow rather than be eaten. It is a proven hyperaccumulator of the heavy metal chromium.

Photo by Clarence A. Rechenthin @ USDA-NRCS PLANTS Database

Hibiscus cannabius

Kenaf or Hibiscus cannabinus is an annual herbaceous plant of African origin. Although traditionally grown to make rope in Africa and Asia, Kenaf leaves are edible and the woody stalks are often used for fuel. The economic and cultural importance of Kenaf to developing societies has sparked much research into the cultivation and potential uses for the plant. In Nigeria, research is underway to determine the best methods for using Kenaf for the phytoextraction of cadmium.
Alyssum murale


Alyssum murale, commonly known as Yellowtuft, is an annual broad leaved, non-woody, non-grass herb found in all USA states except Alaska and Hawaii. Most prevalent in the states of Colorado and Michigan, this meadow loving plant is a hyperaccumulator of nickel.

Permission granted to use image under GFDL by Kurt Stueber

Conyza canadensis



Canadian Horseweed or Conyza canadensis is an annual plant growing up to four and a half feet tall. Considered a weed, this flowering plant can be found thorough most of North America and Central America. It is a hyperaccumulator of manganese.
Elsholtzia splendens

Elsholtzia splendens or Aromatic Madder is a deciduous shrub found throughout Europe and Asia. Growing between three and six feet high, its aromatic, lilac-colored flowers bloom during summer. Used in traditional chinese medicine to treat headaches, chills, abdominal pain and fevers, Aromatic Madder is also a well known hyperaccumulator of copper.
Brassica juncea

Indian Mustard or Brassica juncea is a species of the mustard plant. Originating in Asia, the plant has been introduced around the world. This drought tolerant plant typically growns in full sun and in most soil types. It can be found growing along railroads, roadsides, and in vacant lots. With edible leaves, seeds, and stems it is often an ingredient of Asian, African, and Indian cuisine. Given its widespread habitat and ability to grow in poor soil conditions, this plant has been well researched for its hyperaccumulation capabilties. Indian mustard is a hyperaccumulator of lead, cadmium, and selenium.
Helianthus annus L

The Sunflower or Helianthus annus L is an annual plant native to the Americas. Reaching heights of five to twelve feet, it is best grown under full sun in fertile, well-drained soil. Helianthus annnus L is not only beautiful but grown commerically for its seeds and extracted oil. Research into the hyperaccumulator properties of the Sunflower have shown it to be effective for the phytoextraction of arsenic and lead.
Pteris vittata L.




Pteris vittata L. or the Ladder Brake Fern is native to China. Best grown in the shade, the fern is found throughout the southeastern USA and also in California. Ladder Brake Fern is a hyperaccumulator of arsenic.
From the above information it is apparent that remediating heavy metal contaminated soil with hyperaccumulating plants is a more nature friendly, less invasive process than removing the soil with heavy construction equipment. But, what do you do with all the metal laden plant material that is harvested?
Research has shown that incineration is a viable method for handling harvested hyperaccumulators. When the plant material is incinerated, the metal(s) can be recovered, hence, recycled. Volatile heavy metals like mercury and cadmium and intermediate volatile metals like zinc and lead become part of the incineration emissions and can be captured with filters. Non-volatile metals like nickel, chromium, and copper do not enter the gaseous phase but remain in the bottom ash after all the material has been burned. These captured metals are then collected and recycled. With many communities incinerating municipal solid waste (MSW) rather than sending it to landfills, harvested hyperaccumulators can even be incorporated into the MSW stream.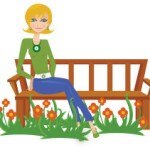 Phytoextraction is a sound technology that is gaining momentum. Seeking greener, less expensive methods for cleaning up the environment , governments around the world are backing university research in this area. The validation of new hyperaccumulators, improved methods, and the support of the private sector will ensure this eco-friendly technology continues to advance. For those of you interested in learning more about the phytoextraction of metals, you may want to check out this book:
Happy Green Reading!
© 2010 Recycle Life, LLC
The RecyGalTMlogo and the RecyGalTM character are trademarks and registered copyrights of Recycle Life , LLC
References for this article: ÒThermal Treatment of Metal-Enriched Biomass Produced from Heavy Metal PhytoextractionÓ, Keller, Catherine, et al, Ecole Polytechnique FŽdŽrale de Lausanne, Lausanne, Switzerland, Environmental Science &Technology, Vol. 39, No. 9, 2005, ÒNew Methods of Cleaning Up Heavy Metal in Soils and Water, Lambert, M., et al, Environmental Science and Technology Briefs for Citizens, Great Plains/Rocky Mountain Hazardous Substance Reach Center, Kansas State University, Manhattan, KS, ÒPhytoremediation and Metal Speciation in Highway SoilsÓ, Kumari Padmavathiamma, P., The University of British Columbia, April 2010, ÒPhytoextraction-Removing Toxins from the Soil using PlantsÓ, www.bluedominos.com, ÒPhytoremediation potential of kenaf (Hibiscus cannabinus L.) grown in different soil textures and cadmium concentrationsÓ, Saheed Bada. B, Adekunle Raji, K., Dept. of Environmental Management and Toxicology, University of Agriculture, Abeokuta, Ogun State, Nigeria, April 12, 2010, Comparative Uptake and Phytoextraction Study of Soil induced Chromium by Accumulator and High Biomass Weed Species, Ghosh, M., Singh, S.P., Biomass and Waste Management Laboratory, School of Energy and Environmental Studies, Delhi Ahilya University, Indore, India. Goyer, R. A., "Toxic Effects of Metals." In Casarett & Doull's Toxicology: Basic Science of Poisons, ed. C. D. Klaassen. New York: McGraw-Hill, 1996, Hawkes, S. J. (1997). "What Is a Heavy Metal?" Journal of Chemical Education, Vol. 74, No. 1374, 1997, United Nations (1998). Protocol to the 1979 Convention on Long-range Transboundary Air Pollution on Heavy Metals, www.unece.org/env/lrtap/protocol/98hm.htm, ÒPhytoremediation, HyperaccumulatorsÓ, Hyperaccumulators, Table 1, www.reference.com/browse/melastoma+malabathricum, ÒThe influence of the Root Zone Temperature on the Phytoextraction of Boron and Aluminium with Potato Plants Growing I the Field, Baghour,M., et.all, Departme of Forest Genetics and Plant Physiology, SW-901 83 Umea, Sweden, Department of Plant Biology, Faculty of Sciences, University of Grandad, E-18071, Granada, Spain, Department of Plant Biology, EUP Agricultural Engineering and Technology, 04120 Almeria, Spain, Department of Horticulture, CIFA , Puchil Way S/N 18004-Granada, Spain, November 2005, ÒArsenic, AsÓ, Kaslow, J. MD,, www.drkaslow.com/html/arsenic.html, ÒArsenic hyperaccumulation in ferns: a reviewÓ, The Royal Society of Environmental Chemistry Group, Bulletin, July 2003, www.wilkipedia.com, www.hort.perdue.edu/newcrop/cropfactsheets/kenaf.html,
www.sagevud.com/yellowtuft-alyssum-murale/, www.acupuncturetoday.com/herbcentral/elsholtzia.php , www.illinoiswildflowers.info/weeds/plants/indian-mustard.htm,www.plants.ifas.ufl.edu/node/353