Taking a stroll through your grocery store aisles can be a real plastic film experience. Many vegetables, deli meats, cheeses, and snack foods are wrapped or bagged in this illustrious packaging. Plastic films enable our foods to maintain good shelf life, transport better, and to showcase best. Unfortunately, good, better, best comes with one big negative: tons of this plastic film ends up in our landfills!
Recent EPA statistics show that since 2007, plastic containers and packaging have represented about 31% of our Municipal Solid Waste (MSW). Earlier data from 2005 breaks down containers and packaging to account for plastic film itself. At 2.2% of total MSW by weight, plastic film represents about 6% of all packaging and 33% of plastic packaging. Given Americans generate almost 250 million tons of trash annually; we dispose of about 5.5 million tons of plastic film or 36 lbs. per person. And, when it comes to plastic film used for food, the film used by agriculture to produce our foods is ÒnormallyÓ not part of these statistics. I say , ÒnormallyÓ, because there may be some county or local government out there that includes agricultural plastic films in MSW reporting. Please visit an earlier posting of mine for futher information on "MSW Definitions and the Recycling Rate".
A study commissioned by the California Integrated Waste Management Board, revealed that as recently as 2003 it was estimated that 1.678 billion lbs. of plastic was used in agriculture- a 300% increase over the previous decade. An earlier study from 1994 estimated that plastic film represented about 29% of the entire plastic used by agriculture. Using this information along with our current population, there is at least an additional 1.6 lbs. of plastic film to be allocated per person due to food production. With around 38 lbs. of plastic film per person generated annually, recycling more plastic film both at home and on the farm are important environmental goals.
Since 1948, plastic has been used by the agricultural industry to grow crops and to raise farm animals. Today, plastic films (mostly comprised of low density polyethylene- LDPE) are widely used as mulches, sheeting, drip irrigation tapes, row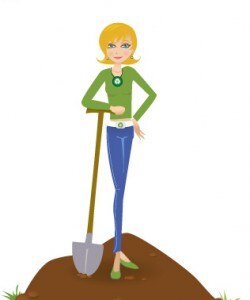 covers and tunnels for the cultivation of strawberries, tomatoes, peppers, grapes and horticultural plants. To raise cows for the production of our dairy foods and meats, farmers depend upon plastic films for silage bags and hay bale wraps. While drip irrigation tapes are considered clean plastic because of the nature of their use, mulches, sheeting, and silage bags are termed, dirty plastics. Annually, thousands of acres of crops are covered with plastic sheeting and mulches. As tons of these plastics are removed from the fields, 60% of the tonnage itself can be dirt. Dirty plastic is not easy to recycle.
Despite the challenges of recycling agricultural plastic film, private sector companies are striving to develop a recycling infrastructure that will support the recycling or conversion of spent plastic film into plastic pellets that can be used to make Òplastic lumber for hiking trails, decking, and framing materials for homesÓ. Offering pick up service for spent agricultural plastic film and locating conversion facilities nearby major agricultural areas can help to increase the recycling rate of these plastics. Recent survey results from the State of California (one of our nationÕs strongest recycling states and its largest agricultural producing state) indicate that only about 36% of farms that use plastics actually recycle any plastic at all. With farms across the Midwest, South, and East Coast all relying on plastics too, we have a long way to go to keep these films out of our landfills.
Pressure to reduce the use of plastic films for the packaging and transport of foods and other consumer goods has challenged some scientific researchers to look for greener, more environmentally friendly films and wraps. Biodegradable, edible films and coatings made from Òbiopolymers and marine raw -material sourcesÓ (C. Cutter, Penn State University) are a reality and could soon be a prevalent packaging material in your supermarket.
Pullulan film, a biopolymer, polysaccharide (long chain sugar molecule) is Ònearly as strong as plastic and is completely edible. Produced by the fungal organism, Aureobasidium pullulans, it is a colorless, tasteless film that is resistant to oil and largely impermeable to oxygenÓ. For a long time, edible films and coatings have been known to protect foods against deterioration. The Japanese company, Hayashibara, Co. Ltd., produced the first commercially available Pullulan in 1976. Later becoming, Tsujisaka & Mitshuashi in 1993, the company petitioned the US Food and Drug Administration for GRAS status of Pullulan in 2002. For those of you not familiar with US Food Law, GRAS stands for (Generally Regarded As Safe). Despite PullulanÕs ability to guard against food deterioration and its functional properties similar to those of synthetic films, Pullulan film as a packaging medium for food did not really take off until the environmental movement sparked researchers to develop biodegradable, eco-friendly packaging. To date, Pullulan film has shown much success in the preservation and packaging of fruits, vegetables, and deli meats. While Pullulan is a polysaccharide (sugar- based) product, it is scientifically plausible to select and combine proteins, lipids, and polysaccharides (or any mix thereof) to produce bio-films with specific mechanical, microbial, and chemical properties. However, combining these molecules is not as easy as one may think. So, as science marches on we are sure to see other novel bio-based packaging for our foods and other goods. By reducing our dependency on synthetic packaging materials, bio-based, bio-degradable packaging will keep packaging out of our landfills and even reduce the amount of packaging that needs to be recycled.
Today, synthetic plastic films are used on our farms, land on our tables, and end up in our landfills. One day bio-based plastic films may be used on our farms, land on our tables, and then biodegrade in our fields and compost bins. While to some the large scale usage of bio-based films may seem utopian, scientists around the world are hard at work to make this dream a reality. And, in the meantime, donÕt forget to recycle your plastic films and wraps!
Happy recycling!
© 2010 Recycle Life, LLC
RecyGalTM logo and the RecyGal TMcharacter are trademarks and registered copyrights of Recycle Life , LLC
References: ÒMunicipal Solid Waste Generation, Recycling, and Disposal in the United States: Facts and Figures for 2008, United States Environmental Protection Agency, EPA-530-F-009-021, November 2009, ÒPlastic FilmÓ, WasteAge, C. Miller, February 1, 2007, ÒMunicipal Solid Waste Fact SheetÓ, Center for Sustainable Systems, University of Michigan, Pub. No. CSS04-15, September 2009, ÒPostconsumer Agricultural Plastic ReportÓ, California Integrated Waste Management Board, California Environmental Protection Agency, S. Hurley, California Polytechnic State University, May 2008, p.5 -88, ÒFarm plastic piles up as local recycling options shrinkÓ, www.vstar.com, A. Bruce, July 18, 2008, ÒEdible film can be used for wrapping productsÓ, Digital Journal, B. Ewing, April 11, 2010, Edible Films and Coatings for Food Applications, M. Embuscvado, K.Huber, Springer Science and Business Media, LLC, 2009, p.67.