Recycling software and applications are helping both individuals and large organizations keep track of their recycling efforts. Because the act of recycling is so engrained in our psyche (and thatÕs a good thing) programmers have not only developed professional recycling enterprise software but have written recycling into the digital gaming world. The theme of recycling cuts across industries, countries, cultures, and age groups. Whose says recycling canÕt be fun?
For kids, recycling is often first learned about in the classroom. Today's on-line availablitly of free recycling-themed games and learning tools is helping educators teach the importance of environmental stewardship. Many on-line recycling games stretch far beyond the classroom when students play them with siblings and friends on home computers too. Recycling enthusiastic kids also encourage their parents to recycle.
Many eco-conscious websites offer free recycling themed educational games. National Geographic's Recycle RoundUp features a cute ape who with the click of the mouse sorts trash into the proper bin: recycling, non-recycling, or compost. At the end of the game, the player receives a score and learns how many pounds (or kilograms) of trash were successfully sorted. Unfortunately, the game does have one fundamental flaw- electronic devices such as cell phones and clocks are disposed of in the non-recycling bin. Since cell phone recycling programs are often used as fundraisers for schools and organizations, I think most kids have probably seen cell phone collection bins in their school facitilites. Despite the non-recyclability of electronic devices, the game is a fun learning experience for kids. For the outdoorsy type, Creek Cleanup's toucan nets trash as it floats down the creek. At the end of the game, the player receives a score.
The Environmental Protection Agency's (EPA) website features the game, Recycle City. This downloadable, animated environment teaches older kids, teens, and even adults how items can be recycled. Players click on a specific site within the city to read a short recycling related story about that particular location. Dumptown (the predecessor of Recycle City) is still available on the EPA website. In Dumptown, the player is the new city manager who chooses programs to encourage citizens and businesses to recycle. Both games are packed with useful recycling information.
The environmental organization, Keep American Beautiful, uses the game Clean Sweep U.S.A. to spread the environmental word. Three electronic comic books featuring the "Garbage Goon", allow readers to click through the trash, litter, and beautification stories. A recycling must read for all young comic book fans.
For a one-time payment of $USD 7.99 recycling enthusiasts can download the game, Recyclorama, a Hawaiian inspired game featuring the heroine, Mia, who saves her home and the world from being buried under trash. The one shortcoming of Recyclorama is a lack of composting; all food stuffs go in the waste bin! I wonder if HawaiiansÕ do actually compost all those banana peels and pineapple rinds?
For the recycling wordsmith, there is a free Recycling Word Search game. This site also provides short, interesting facts about recycling.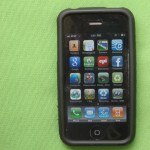 For those of us hooked on the iPhone, several free recycling apps are available. To keep things concise, IÕll just list a few:
iRecycle from Earth 911 enables recyclers to search for recycling locations and suggest green events to be listed on the site.
.
EcoLife Style provides energy saving tips for a greener lifestyle.
Recycling News provides current European-based information on topics such as waste, lifecycle, energy policy, and law. Depending on the news, it can be written in German or English. Recycling News is a great resource for anyone interested in European green initiatives. Readers with a good command of the German language will benefit the most from this application.
Compost Bin is a helpful tool for the serious composter who wants to keep track of his or her compost bin contents and respective Carbon/Nitrogen ratios.
Green dotTribes is a news and blogs aggregator covering environmental issues. It is managed by the community and users.
For the gamer, there are I-Dig and Zombie Recycling Inc.: Moldy Green. These amusing apps will entertain you with worms, spiders, and even zombies. Zombies are proof that recycling goes way beyond bottles and cans!
For large recycling businesses, the enterprise software developer, SAP, offers Waste and Recycling Applications as extensions of its main program. These applications enable users to Òsuccessfully implement efficient, end-to-end processes that help you minimize total cost of ownership and maximize return on investment and profitabilityÓ. Now, that sounds like financial lingo if IÕve ever heard it. While many of us recycle because it is good for the environment, we must not forget that recycling is a profit driven business. Companies operating within the realm of recycling require software too.
Today's recycling themed software, games, and apps can help us to learn about recycling and to keep track of our recycling progress. Recycling at our finger tips makes it easier to Reduce, Reuse, and Recycle. Please let me know about other recycling software and apps that you have found to be helpful. Good submissions will be posted.
Happy computing and gaming!
© 2010 Recycle Life, LLC
The RecyGal logoTM and the RecyGal TMcharacter, are trademarks and registered copyrights of Recycle Life , LLC