With the Presidential race taking up most of the news and the Iowa caucuses just about a month away, it seems appropriate to take as close a look as possible at how ÒRecycling FriendlyÓ our 2012 Presidential candidates may be.
To keep things simple, I am focusing on the top talked about contenders: President Obama, Mitt Romney, Newt Gingrich, Herman Cain, and Rick Perry. Because whispers are growing that a new late entry Republican candidate may emerge from the political rubbish, I will save the complete "Presidential Recycling Analysis" for a later date. (Goodness knows I would not want to leave any viable contender out.)
Since recycling truly begins at home, letÕs take a look at how recycling seems to be working in our candidates' backyards. More importantly, because actions speak louder than words, letÕs see if any of them has ever initiated a recycling program.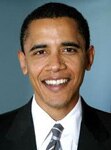 President Obama-(Illinois): As a former community organizer of our great city of Chicago, Mr. Obama has probably seen more than a few empty water bottles and soda pop cans lying along his neighborhood streets. While his home state of Illinois boasts a 37% recycling rate (4% higher than which national average), Mr. ObamaÕs hometown of Chicago is nothing to brag about.
According to the Chicago Recycling Coalition, in April 2010 the city announced that Òmost of ChicagoÕs waste ends up in landfillsÉ56% of metals, 69% discarded paper, 96% of plastic, 96% of food and yard waste, and almost all clothing.Ó If you read between the lines, the city was admitting that nearly all recycling activities were just clandestine waste hauling to landfill events. Imagine all the wasted money on the well touted Chicago Blue Bag Program. If you are unfamiliar with this notorious endeavor, here is an informational link. Please know I do not agree with the author's opinion on recycling, please read it for background information on the Blue Bag only. To try and remedy the fiasco, Chicago now how has the Blue Cart Recycling program. The program strives to reduce the cost of municipal waste collection by letting private and city haulers compete against each other. May the best cart win!
In 2008 the State of Illinois undertook a much broader recycling initiative when it passed legislation mandating that electronic manufacturers take back obsolete, damaged goods to recycle. Given the 2010 E-Waste TakeBack Results it is apparent that the program is working and supports the idea that recycling laws increase the recycling rate. While the State of Illinois is keeping e-waste out of landfills by law, President ObamaÕs administration is attempting to lessen e-waste on a national level through corporate stewardship.
In October 2009 President Obama signed Executive Order 13514 which set sustainability goals for Federal agencies. The Order requires a 50% recycling and waste diversion rate by 2015 (aggressive given our current national recyling rate of about 33%). In July of this year his Administration announced a "National Strategy for Electronics Stewardship". This strategy includes "responsible design, purchasing, management and recycling of electronics". Three titans of electronic gadgets, Dell, Sprint, and Sony committed to improving the management of used electronics. As US companies, Dell and Sprint also committed to help promote the US recycling market.
Those of us with obsolete computers and telephones from the above manufacturers can find detailed information on how to recycle or donate them via the manufacturersÕ program websites: Dell, Sprint, and Sony. If you have obsolete electronic products from other manufacturers, you may be able to find out how to recycle those items too with a little bit of searching on the web.
President Obama's actions support increased recycling. Let's hope that the Federal agencies meet their goals and corporate support for recycling continues.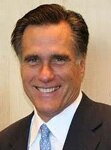 Mitt Romney-(Massachusetts): As a former governor of Massachusetts, this Republican hopeful has had the opportunity to deal with the environment at the state level. With a recycling rate of 27%, Massachusetts is below our national recycling rate average but does exceed New EnglandÕs 25% rate.
To actually determine the amount of municipal solid waste (MSW) that is truly recycled in Massachusetts, we must understand how this state defines recycling. In Massachusetts, MSW that is incinerated to create energy is also included in the recycling rate. If waste to energy is taken out of the calculation, the actual recycling rate for the state is 18% (not that great). Although waste to energy may be a better alternative than waste to land fill, the use of waste to generate energy does not lower the demand for the material that is incinerated. Think of it this way, if you recycle plastic bottles, the demand for new plastic bottles is reduced. If you burn plastic bottles for energy generation, you are not lowering the demand for new plastic bottles. In 2006, under Mitt Romney, ÒMassachusetts was the first state to set CO2 emissions limits on power plantsÓ; lowering greenhouse gas emissions helps in our fight against global warming. Unfortunately, in his recently published book, No Apology: The Case for American Greatness
, he is skeptical about the validity of global warming by writing on page 277, ÒEven the apparent unity among scientists is not a sure indicator of scientific fact.Ó One thing is true- he is supporting his flipflop reputation! I think the likelihood that the national recycling rate would increase under his tenure is slim, unless nationally we define waste to energy as recycling too!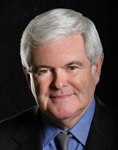 Newt Gingrich-(Georgia): When it comes to municipal recycling, the State of Georgia definitely does not lead the charge. As a matter of fact, in a 2008 BioCycle report on State Recycling Data, Georgia is the only state without a reported rate. In Georgia, they like to speak about the amount of garbage going to landfills and the recycling potential which exists if recyclables were actually separated out of the garbage! Lack of well developed curbside recycling programs means most people arenÕt actually practicing it.
Conversely, the Peach Tree State is home to 31 manufacturers which utilize reclaimed materials in production of their goods. According to a 2010 Southeast Recycling Development Council (SERDC) report, the stateÕs paper industry recycles almost 8% of all paper consumed in the U.S., one third of all plastic beverage containers recycled in North America are recycled into carpet in Georgia, and one of the worldÕs leading aluminum recyclers is based in Atlanta. Although most of the materials needed for this industrial reclamation are sourced out of state, these manufacturers create vital demand for recycled materials. Georgia is a good example where industry is Òdoing the right thingÓ; municipal government needs to catch up. The good news is that 82% of Georgians feel guilty when they throw away a recyclable item. I think Newt Gingrich may be included in the 82% and hereÕs why. In his book, A Contract with the Earth, he states Òthe propagation of recycling communities demonstrates how much we can achieve when we rise above our differences and work together for the common good.Ó Of course, he was referring to recycling communities across the entire US, not in the State of Georgia!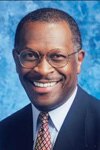 Herman Cain (Georgia): The above recycling issues also apply to Mr. 999. Additionally, his staunch criticism of the EPA may lead one to think that he would not be in favor of any regulation which would enforce recycling on a national level. Today, the EPA does much to promote recycling but lacks the authority which mandated reporting standards and legislation can provide. It is no wonder we cannot surpass our 33% national recycling rate; under Herman Cain I believe it would remain status quo at best.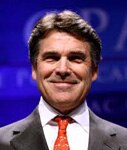 Rick Perry-(Texas): With a recycling rate of about 19%, the State of Texas is far behind the national average. To make matters worse, 2011 legislation to adopt a bottle bill failed. When it comes to beverage container recycling, it doesnÕt seem like Texas is going to make any gains soon. However, when it comes to electronics recycling, Texas is on the bandwagon.
This past June, Governor Rick Perry signed a Texas bill into law the makes television manufacturers take back and recycle their obsolete sets in a responsible way. This legislation is similar to the earlier, successful 2009 implementation of the ÒTexas Computer TakeBack LawÓ. Last year, this law kept Ò24.3 million pounds of old hard drives, motherboards and various other computer partsÓ out of landfills! And, Texans donÕt just stop at their state border, this past June Democratic Representative, Raymond Green introduced a Federal Bill in the U.S. House of Representatives HR 2284, ÒThe Responsible Recycling ActÓ. This Act prohibits the US Export of electronic waste which contains certain toxins. Discarded electronic waste is a known source of water and soil contamination in developing countries. This Federal Law has positive, global green implications. If this Bill makes it to the desk of our current or next President, it may become our first national recycling law!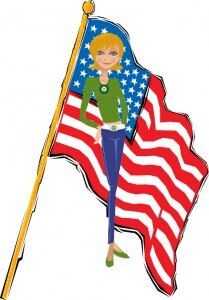 Many recycling professionals (me included) believe that for our national recycling rate to rise above the 30% range, national legislation is required. While many Americans oppose government intervention in our markets, in this case government intervention could actually increase opportunities. Just think about the entrepreneurial businesses that could emerge from a national electronics recycling law. In America, where there is opportunity, there is business. The 2012 Presidential candidates all talk about opportunity and job creation. Perhaps, they should look a bit more at how proven, environmentally conscious activities like recycling can help to create jobs. The race is on not only for the election of our next President, but for the responsible environmental stewardship of our country. As Americans we not only lead at home, we lead abroad. Let's take the lead in recycling too! Remember your vote counts.
Happy Candidate Choosing!
Note: Recygalª is an Amazon.com Affiliate and earns 4% commission on sales which are directed from this website. To date (at the tine of this posting), Recygalª has earned no commissions from Amazon.com.
© 2011 Recycle Life, LLC
RecyGalTM logo and the RecyGalTM character are trademarks and registered copyrights of Recycle Life , LLC
References: "Illinois Launches Two Statewide Sustainability Initiatives", www.recyclingtoday.com, "Resource Conservation Challenge Update, Materials Matter, March 2010, www.epa.gov, Chicago Recycling Coaliton, "Recycling Timeline" www.chicagorecycling.org, "Chicago's blue bag recycling program:Garbage in, Garbage out, Chicago Daily Observer, D. Byrne, May 12, 2008, www.cdobs.com, "Blue cart recycling competition begins between city and private firms",Sun Times, F.Spileman, Oct. 3, 2011, http://www.suntimes.com, "Illinois State E-Waste TakeBack Law 2010 Results" www.epa.state.il.us, "Federal Leadership in Environmental, Energy and Economic Performance- Executive Order 13514″, Council on Environmental Quality, www.whitehouse.gov, "Federal Interagency Task Force on Electronics Stewardship", www.electronicstakeback.com, "Mitt Romney's environmental record", www.mnn.com/earth-matters/politics/blogs, No Apology: The Case for American Greatness M.Romney, 2010, "Newt Gingrich's Environmental Scorecard", www.mnn.com/earth-matters/politics/blogs, "A few quick Georgia Recycling Statistics…", Our Green Atlanta, April 4, 2009, www.ourgreenatlanta.com ,"Municipal Solid Waste Pocket Facts", NSWMA, www.environmentalistseveryday.org, A Profile of GeorgiaÕs Recycling EconomyÓ, 2010, www.serdc.org, A Contract with the Earth, N. Gingrich & T.L. Maple, The John Hopkins University Press, 2007, www.jhu.edu, ÒRick PerryÕs environmental recordÓ, www.mnn.com/earth-matters/politics/blogs, "Texas TV Takeback Bill Signed Into Law", June 214, 2011, www.texastakeback.com, ÒTexas Congress Member Introduces Federal Bill for Responsible Recycling,Ó USA Today, June 28, 2011, ÒState LegislationÓ, Electronics TakeBack Coalition, www.texastakeback.com, "State Legistlation", Electronic TakeBack Coalition,www.electronicstakeback.com.