Must recycling go backwards in order to move forward? On Earth Day 1971, a poignant public service message The Crying Indian spurred our nation to stop littering. Environmentally conscious communities picked up discarded bottles, cans, and papers from our roads and streams and local governments imposed fines for littering. In the early 1970s, most of the collected litter went to landfills, but as anti-littering consciousness grew so did the idea of recycling. With municipal budgets burdened by ever increasing waste tonnage and high landfill tipping fees, recycling became an attractive investment.
Municipal recycling programs collected already separated materials directly from households in curbside pickups. Glass jars, plastic bottles, aluminum cans and newspapers were the basic recycling staples. Municipalities sold the collected recyclables to regional wholesalers who then resold these materials to converters. As municipal participation increased, markets for recycled goods developed. By the mid 1990s, the municipal recycling rate had gone from 6.6% in 1970 to 25.7% in 1995.
Enter the twenty-first century- the USA municipal recycling rate reaches 28.6%. Recycling is growing slowly by steadily, by 2010 the rate arrived at 34.1%. Large corporate waste haulers are now involved in recycling too. The largest player,Waste Management, convinces the recycling industry that a new "Single Stream" technology would not only increase collection rates but would also provide good quality recyclable materials. The recyclables are collected from residences "en masse" and sorted downstream at regional Materials Recovery Facilities (MRFs). No longer will separate trucks be requiredd to collect waste and recyclables. Huge investments are made to convert truck fleets for single stream collection and to build MRF infrastructure for downstream separation. There's only one problem: single stream technology does not result in good quality recyclables.
With the widespread implementation of single stream technology, the waste hauling industry has hedged against the threat recycling poses to its lucrative landfill business. Without high quality recyclables available in the marketplace, opportunities to convert these reclaimed materials into recycled goods will decline, and prices for recyclable materials will suffer. For large landfill operators like Waste Management, if the collected recyclables do not meet the quality standards required for conversion, the materials will still bring in profits from the tipping fees charged for their disposal into landfills!
The graph below illustrates how single stream collection has already negatively affected Mixed Paper Pricing. Recyclable papers are especially quality sensitive to contamination from glass and organics caused by non-separated, single stream collection.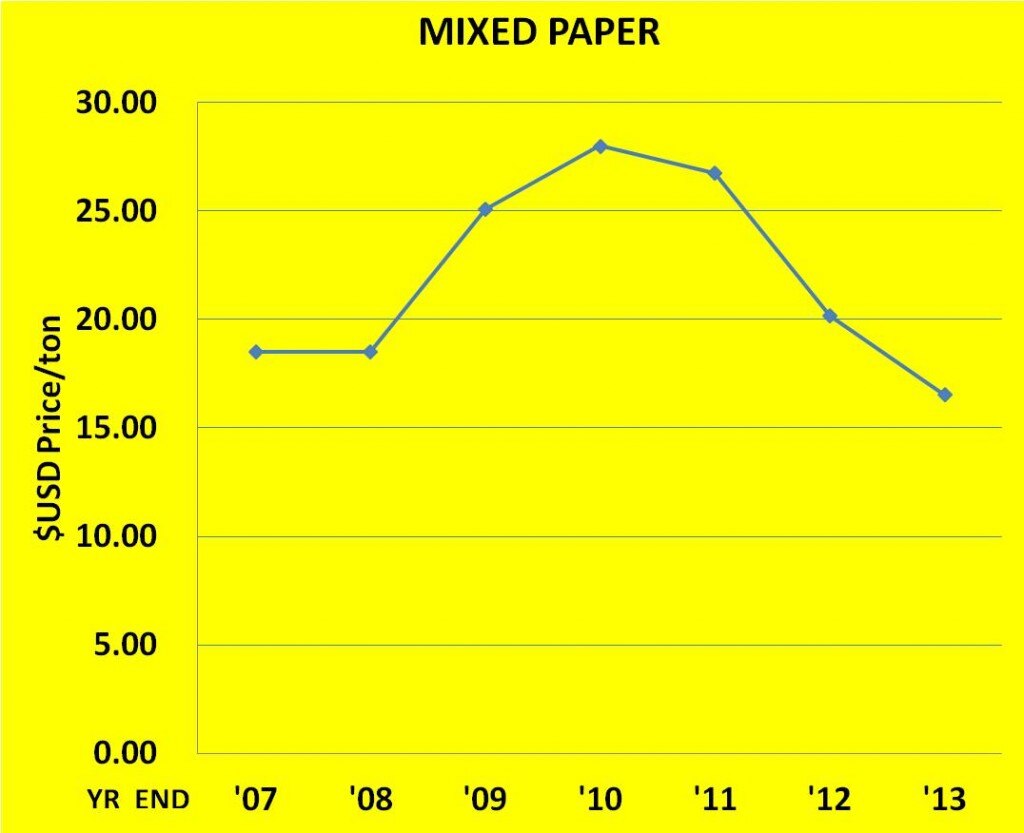 The pricing for mixed paper remained relatively steady up to and through the 2008 economic crisis and then grew until 2010 when single stream collection became more widespread and resulted in an increarse in poorer quality recyclable papers. With a lack of good quality recyclable paper in the market, the price for mixed paper began to fall and is now below the 2007 price level.
The USA Paper Recovery Rate follows a similar pattern. Peaking in 2010 and declining as more single stream collection came on-board.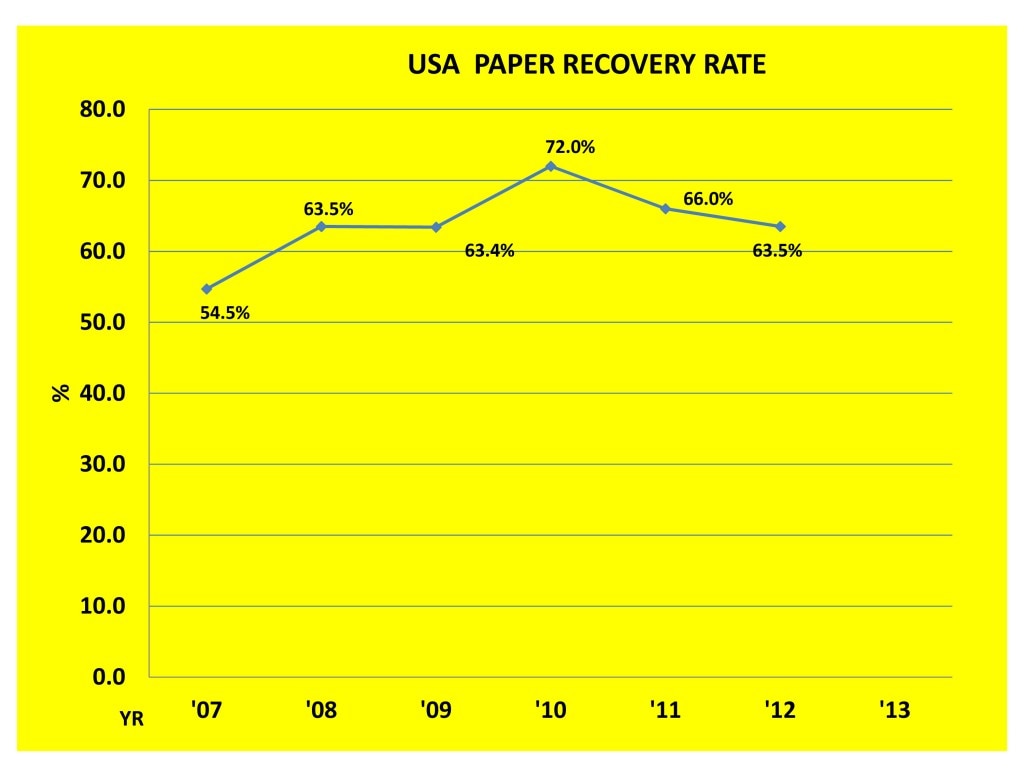 Note: The 2013 paper recovery rate is not yet available but is anticipated to be published at the end of March 2014.
Please watch this video (there is a brief 10 second commercial at the start) of an interview last America Recycles Day (November 15, 2013) when David Steiner, CEO of Waste Management told CNBC viewers how
his company currently views recycling. He is speaking about the technology his company purchased and marketed to the entire recycling industry. While he doesn't mention the technology name, he is referring to Single Stream Technology. After watching the video, I believe the future of recycling will go back to separation. What do you think?
Happy Continued Recycling!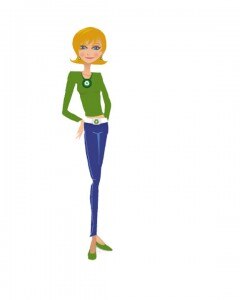 © 2014 Recycle Life, LLC
RecyGal© logo and the RecyGal© character are registered trademarks and registered copyrights of Recycle Life , LLC. All Rights Reserved.